Analytics Mania has been seen on


Your Complete GTM Journey: From Beginner to an Experienced User
Google Tag Manager is not an easy tool. Even though you can get started just in a couple of hours, to get a proper introduction and then dig deeper into the nuances will require a lot of your time (most likely, years). Especially, if you try to do that on your own.
I have taken the long path of "learn by myself" and have spent way too much time. I still think till this day that if I had taken some GTM courses, this whole learning journey would have been much faster and more efficient. So if you want to avoid my mistakes and progress much faster, I have a solution.
If you are an aspiring GTM user who wants to take a shortcut to mastering the tool sooner, this Google Tag Manager course bundle is exactly what you need.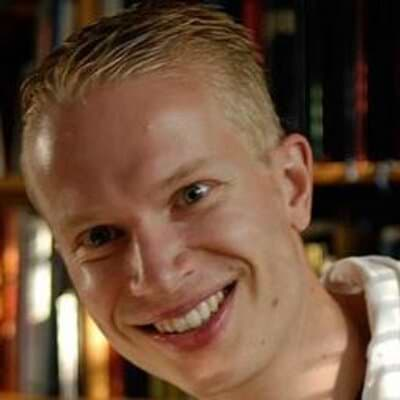 About the Intermediate Google Tag Manager Course:

"This is a fantastic course if you want to take your GTM skills to the next level. Being stuck after implementing the pageview tag and basic Event Tracking? Want to have step-by-step examples on how to implement advanced features (including Enhanced Ecommerce)? Julius won't disappoint you and guides you all the way. Brilliant teacher, five stars!"
- Paul Koks, Analytics Advocate at Online Metrics

Courses Included with Purchase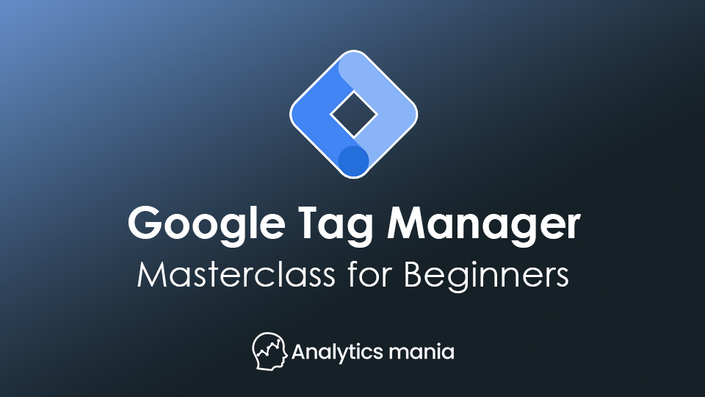 Google Tag Manager Masterclass for Beginners
A proven step-by-step system to manage your marketing & analytics tracking codes much faster & more efficiently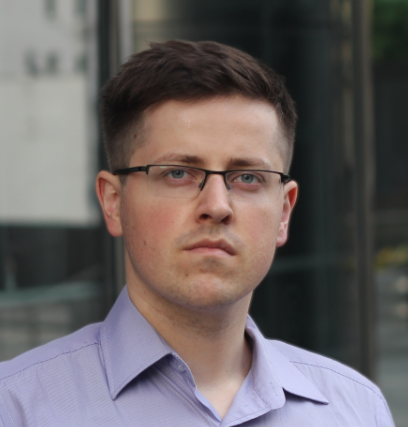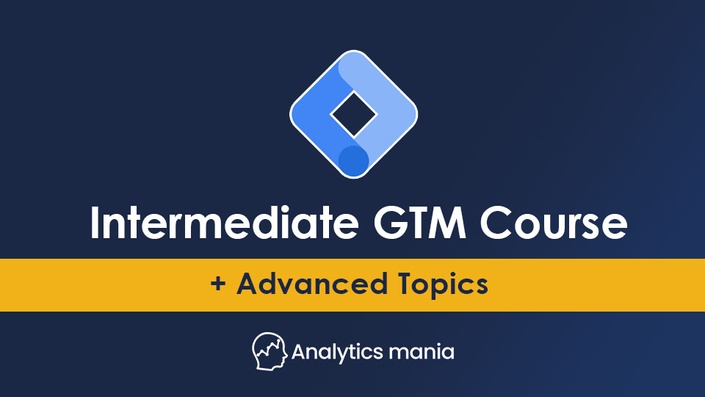 Intermediate Google Tag Manager Course + Advanced Topics
A proven step-by-step system to unleash the power of Google Tag Manager and learn how to solve complex web tracking challenges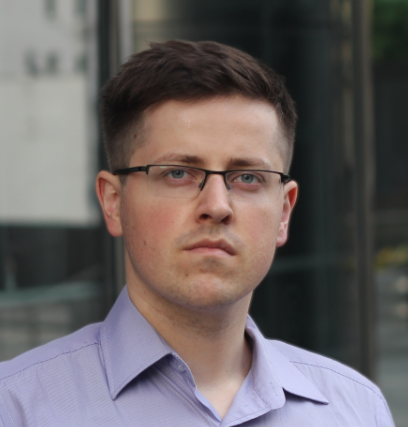 Original Price: $2,348
What will you learn from these courses?

GTM Masterclass course for Beginners will teach you:

How to save money and time, be in control of your website tracking, launch tracking campaigns faster, and avoid hassles with developers
How to implement Google Analytics, Google Ads, Facebook Pixel, and other analytics and advertising tools on your website
How to measure valuable and important website interactions which drive real insights
How to make your tag management GDPR-compliant

How to apply your new knowledge in actual real-life projects
Intermediate Google Tag Manager course will teach you:
How to use super useful (but underutilized) GTM features
An easy-to-understand introduction to the technical stuff: HTML, CSS, Regular Expressions, DOM, cookies. These topics are necessary to properly understand GTM's potential.
How the Data Layer actually works (let's go beyond the beginner level)
How to enrich your Google Analytics data with custom dimensions, metrics, user id
How to solve common Google Analytics tracking headaches (like iFrames and Cross-domain tracking)
How to properly test your Google Tag Manager (and Google Analytics) implementation
How to implement Google Analytics Enhanced Ecommerce
Learn more about the GTM Beginners course and the Intermediate GTM course.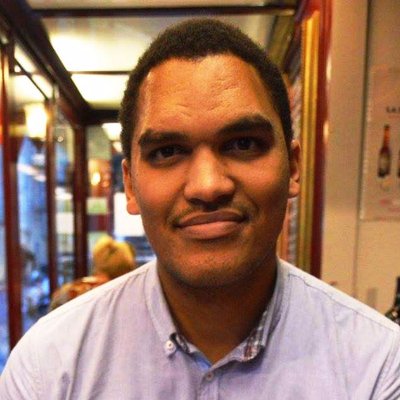 About the GTM Masterclass for Beginners:

"After taking this course, I can now track website visitors with confidence and see how they engage with my content. This helps me see the bigger picture of what is working and what should be fixed. What I really liked in this course is that even very technical aspects of Google Tag Manager were explained in a simple easy-to-understand manner. Highly recommend!"
- Bernard Meyer, Content Marketing Specialist - Tesonet

This Bundle includes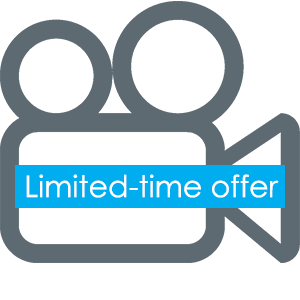 Bonus #1 - 4 live Beginner Q&A sessions with the instructor (

value: 400$

)
You'll be invited to 4 live streams where the instructor will answer students' questions about Google Tag Manager.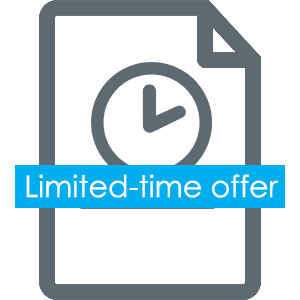 Bonus #2 - Time-saving Google Tag Manager container template (

value: 150$

)
Start tracking various interactions with Google Analytics in no time (link clicks, scrolling, document downloads, etc.). Usually such task requires two hours of manual work. This template will help you do that in 15 minutes. This bonus also includes a video tutorial.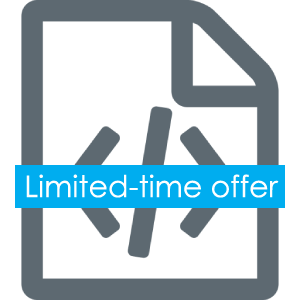 Bonus #3 - Data Layer Playground (

value: 100$

)
Thanks to these interactive quick challenges, you'll learn how to properly prepare dataLayer.push codes for a developer. This knowledge will drastically increase the speed of your tracking implementations and make the cooperation with a developer more fluent.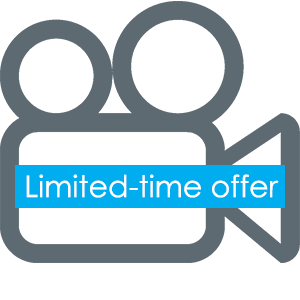 Bonus #4 - 4 live Intermediate Q&A sessions with the instructor (

value: 400$

)
You'll be invited to 4 live streams where the instructor will answer students' questions about Google Tag Manager.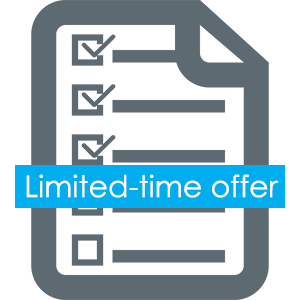 Bonus #5 - GTM audit checklist (

value: 200$

)
Improve the quality of your Google Tag Manager setups with this checklist. Complete all its steps and this checklist will calculate the score of your audit (from 0 to 100%).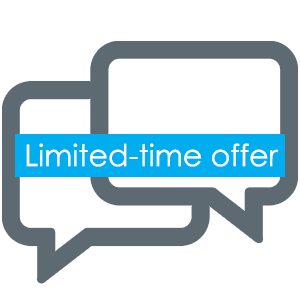 Bonus #6 - Support & Help (

value: 300$

)
If you have any questions about the course material, you will have several options to get help. You can join the private Facebook group just for students of this course, also there is a comment section under each lesson where we can discuss. Last (but not least), you can contact me via email.
Bonus #7 - Personal feedback (

value: 200$

)
At the end of this course, you can take a quick challenge (optional) that you will have to complete on your own. After completing it, an instructor will review it and give you personal feedback. A course completion certificate is also included.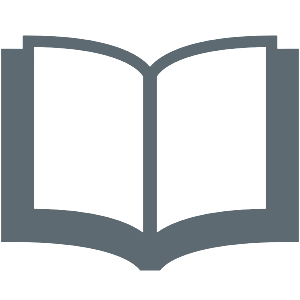 Video lessons + bonus modules
The GTM Masterclass for Beginners includes ~60 video lessons while the Intermediate GTM Course includes 50 video lessons. Both courses include a dedicated bonus module where an additional batch of lessons (optional) are stored.

Practical tasks and sandbox websites
These courses are not just "sit back and watch". The best way to learn is by doing, therefore, you will have to complete practical tasks on an actual website (you can use either your own site or a sandbox websites provided on these courses).

Quick quizzes
At the end of every module, there is a quick quiz to check what you have learned. It's a great way to ensure that you have gained the most out of lessons.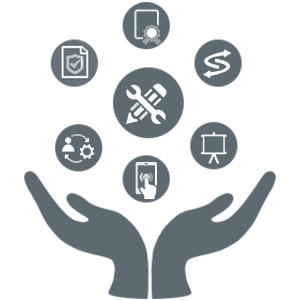 Downloadable resources
You'll get access to my templates and other downloadables that will help you be more efficient with Google Tag Manager. I personally use them on various projects.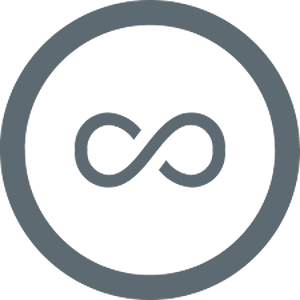 Lifetime access to course materials
Your Google Tag Manager Course Bundle purchase includes a lifetime access to the training materials of both courses. If you want to revisit a particular topic of the course, you can come back here anytime.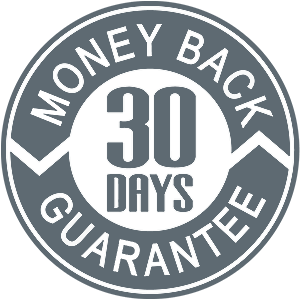 30-day money back guarantee
If you complete this Google Tag Manager course bundle and don't feel like you've reached the next level of Google Tag Manager, email me for a refund. No questions asked.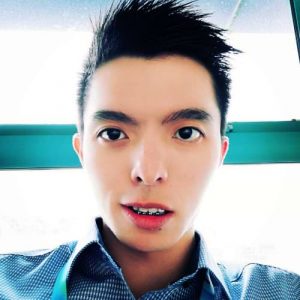 About Google Tag Manager Masterclass for Beginners:

"Just a week ago, I had zero knowledge about GTM. Fast forward another week and I have finished this course's digestible info and I have implemented most of the trackings I learned on my company's website! I am not only tracking pageviews but file downloads, video plays, form submissions, and scroll tracking! Thanks a lot for this course, it is really wonderful!"
- Roy Chua Yi Cheng, Digital Marketing Associate – Validus Capital

Your Instructor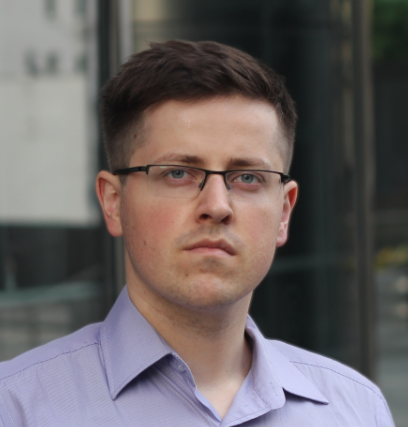 Julius Fedorovicius is the founder of Analytics Mania and GTM community on Facebook. He has accumulated years of working experience with Google Analytics (8+ years) and Google Tag Manager (5+ years) while consulting online businesses. Julius has been actively publishing articles on analyticsmania.com, a blog with more than 100 000 monthly visits, which has been already featured on widely known websites like moz.com or neilpatel.com, also the official Google Analytics Twitter account.
Julius is also running Google Tag Manager workshops where he has already helped hundreds of students to achieve better results. This was one of the reasons that inspired him to launch online GTM courses.
Course Curriculum
List of modules and main topics (of both courses) are available on their landing pages. To learn more about each of these course, check the links below:
Frequently Asked Questions
When does the course start and finish?
These courses start right now! After enrollment, you will get immediate access to the entire content of both course. Learn at your own pace.
How long does it take to complete both courses?
The length of the GTM Beginner course is 9 hours (speaking of the main content) and the Intermediate GTM course consists of 11 hours of video content. Some students have completed both courses in 2-3 weeks, some spent a couple of months (or more) due to their busy work schedule. In my opinion, the most optimal schedule would be 4 weeks per course.
How do I convince my boss to sponsor me?
In many cases, employers pay for the course. Here are some thoughts:
Your team will become agiler as they will be able to launch new tracking campaigns faster
You will be able to solve much more complex situations
You will be able to own the web tracking processes much better
Not only will you get more familiar with GTM functionality, but you'll also get a closer look at advanced GA features (if if you haven't touched them before)
You'll have more confidence in crunching technical terms and cooperating with developers
Enhanced E-commerce implementation will be a piece of cake for you
Sounds like a good deal, right?
Do I receive a certificate?
Yes, each course offers its own certificate.
How long do I have access to the material of these courses?
How does lifetime access sound? After enrolling, you have unlimited access to both course for as long as you like - across any and all devices you own.
What if I am unhappy with the courses?
We would never want you to be unhappy! If you are unsatisfied with your purchase, contact us in the first 30 days and we will give you a full refund.
Do I need to have my own website during practices in these courses?
No. Both courses provide a sandbox website where you will learn how to track particular interactions. If you have your own website, that's also good. You can practice there.
Have more questions about the courses?
Does the price of this bundle include VAT?
No, the price you see on this page is without the Value Added Tax (VAT), therefore, the final price might increase on the checkout page. if you have an EU-VAT ID, enter it at the checkout and the tax will not be applied.
Can I pay with Paypal?
Yes, you can. But only for the one-time payments. At the moment, payment plans are not supported by the Paypal integration.
Have even more questions?