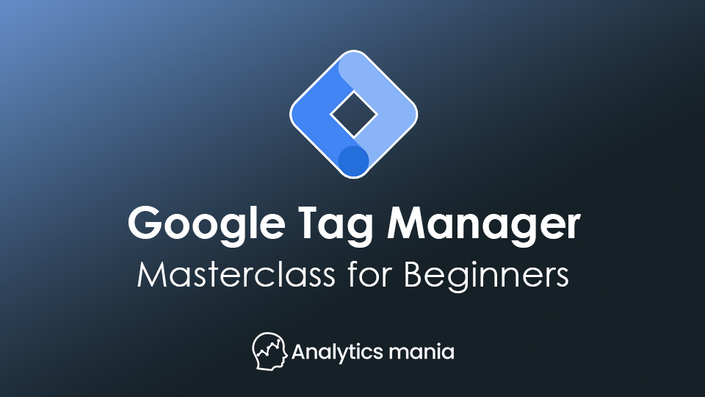 Google Tag Manager Masterclass for Beginners
A proven step-by-step system to manage your marketing & analytics tracking codes much faster & more efficiently
Enroll in Course
Analytics Mania has been seen on


Make your advertising and analytics 10x more effective by learning how to manage your tracking codes and collecting data with Google Tag Manager. Mastering GTM on your own isn't easy, but you can take the fast-track with this on-demand course and get more value faster.
What will you learn in this course?
How to save money and time, be in control of your website tracking, launch tracking campaigns faster, and reduce hassles with developers
How to implement Google Analytics, Google Ads, Facebook Pixel, and other analytics and advertising tools on your website
How to measure valuable and important website interactions which drive real insights
How to easily and properly test your new implementation
How to make your tag management GDPR-compliant
How to apply your new knowledge in actual real-life projects

This comprehensive course for beginners will build your knowledge and skills, allowing you to apply this powerful tool on your own (or your clients') websites. Track clicks, videos, scrolling, forms, etc. with ease!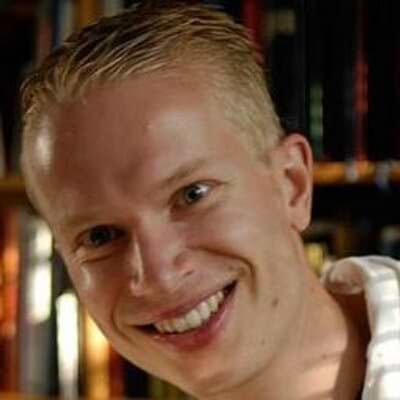 "Julius is great teacher and this course will equip you with a solid foundation for effectively working with GTM. His pleasant way of explaining complex topics make this course accessible for many. I recommend this course for both beginners as well as intermediate users. After going through the material and practicing what you have learned, you will be much more confident in deploying GTM on your site."
- Paul Koks, Analytics Advocate at Online Metrics

What can you expect from this Google Tag Manager course?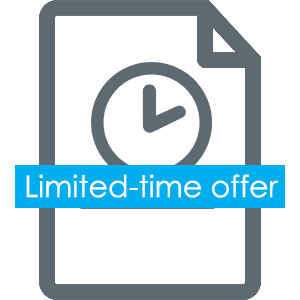 Bonus #1 - Time-saving Google Tag Manager container template (

value: 150$

)
Start tracking various interactions with Google Analytics in no time (link clicks, scrolling, document downloads, etc.). Usually such task requires two hours of manual work. This template will help you do that in 15 minutes. This bonus also includes a video tutorial.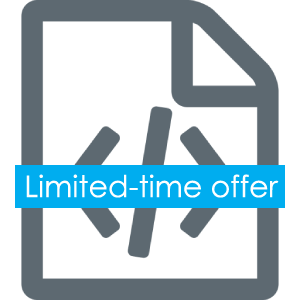 Bonus #2 - Data Layer Playground (

value: 100$

)
Thanks to these interactive quick challenges, you'll learn how to properly prepare dataLayer.push codes for a developer. This knowledge will drastically increase the speed of your tracking implementations and make the cooperation with a developer more fluent.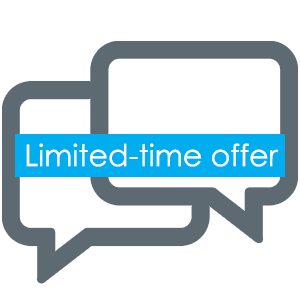 Bonus #3 - Support & Personal feedback (

value: 300$

)
Got questions? You will get answers.There are multiple options how to get help. You can join the private Facebook group just for students of this course, also there is a comment section under each lesson where we can discuss. Last (but not least), you can contact me via email.
At the end of this course, you can complete a final challenge/task (optional), the instructor will review it and will give you personal feedback.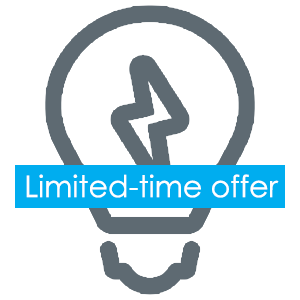 Bonus #4 - "Tracking what's important" (

value: 200$

)
GTM Masterclass for Beginners focuses on how to configure your tracking setup. But how do you decide what should be tracked? By enrolling in this GTM course for Beginners, you will also get access to my secret mini-course called "Tracking what's important". You will learn the framework that will help you decide what is actually worth tracking and how to plan your tracking setup.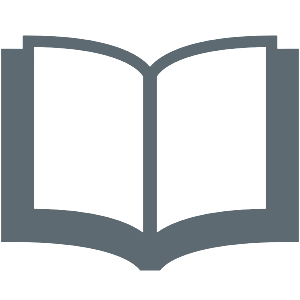 9 modules
You will get instant access to bite-sized videos explaining a step-by-step system how to take the best out of Google Tag Manager. The course also includes a bonus module explaining additional topics you might find useful.

Practical tasks and a sandbox website
This course is not just "sit back and watch". The best way to learn is to do, therefore, you will have to complete practical tasks on an actual website (you can use either your own site or a sandbox website provided on this course).

Quick quizzes
At the end of every module, there is a quick quiz to check what you have learned. It's a great way to ensure that you have gained the most out of lessons.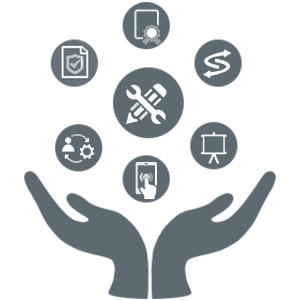 Downloadable resources
You'll get access to my checklists and other downloadables that will help you be more efficient with Google Tag Manager. I personally use them on various projects.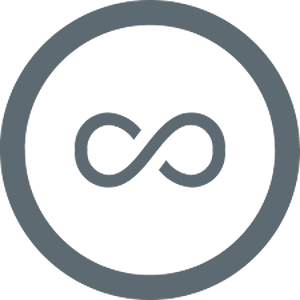 Lifetime access to the course + free updates
Your Google Tag Manager course purchase includes a lifetime access to the training materials. If you want to revisit a particular topic of the course, you can come back here anytime. Once the course gets an update (e.g. a new lesson or re-recorded module), you'll get that instantly, free of charge.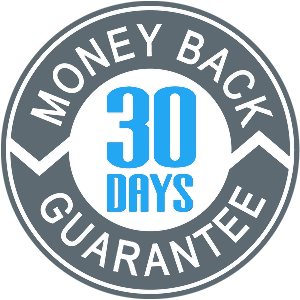 30-day money back guarantee
If you complete this Google Tag Manager course and still don't understand Google Tag Manager, email me for a refund.
No questions asked.
Students are already benefitting from the course
Still at the beginning of the Google Tag Manager course by @fedorovicius but I can tell this is going to be very helpful. He covered in 10 minutes what took me the last month to figure out on my own. #GTM #DigitalMarketing

— David Drew (@DavidJ_Drew) August 29, 2018
Why Google Tag Manager is a MUST
Let's remember the old way of how marketing and analytics tracking codes were implemented. You decide to start using a new tool which requires some codes to be installed on your websites. Additionally, you want to go a bit more serious and track additional interactions with it. In other words, you have a bunch of codes that need to be implemented in various places of a site.
What do you do?
You ask a developer to do that. Unfortunately, he/she is too busy and can do that only after a week (!). Usually, in such cases you cannot do anything, just wait and think of how you're losing valuable insights and money (because the marketing campaign could have been launched sooner).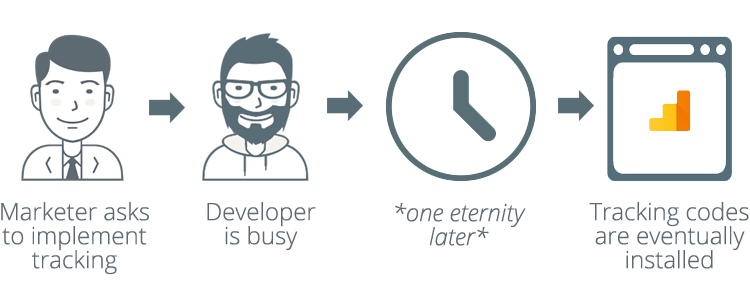 What happens if after a month you want to do an update to those codes? You have to go through this "process" all over again and wait!
Manual management of tags (tracking codes, pixels, etc.) is a very slow, annoying, and ineffective process.
But you can change that with Google Tag Manager
Be in control of your analytics and marketing with Google Tag Manager
GTM is a solution which enables you to manage marketing, analytics and other codes in one place and much faster. This platform gives the control back to marketing/analytics teams as they can implement tracking easier and make data-driven decisions faster
Thanks to Google Tag Manager, you won't have to wait days or even weeks to install new tags. With its built-in event tracking functionality, you will be able to measure the performance of your content, e-commerce website, etc. and take action much quicker.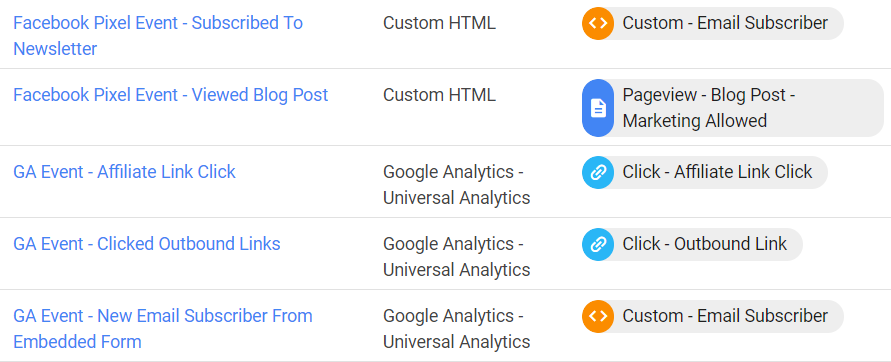 Is this Google Tag Manager course right for you?
This course is designed to those who have no previous GTM experience or who have been using it for a while but are not completely confident with the platform. If you want to transition from a beginner/newbie to an experienced intermediate user, then you've come to the right place.
This course is right for you if:
You want to learn how to use Google Tag Manager properly
You've already been working with Google Analytics or other analytics tool and want to enrich your reports with custom data FAST
You're fed up with developers who take ages to install your tracking codes
You want to take the control of your web tracking efforts
You are a digital marketing specialist who wants to track conversions easier
You want to know how Google Tag Manager can fit your organization
You run a digital marketing agency and want to onboard newcomers faster
However, you should skip this course if you consider yourself as an experienced or advanced Google Tag Manager user, or you want to learn how to use Google Tag Manager on mobile apps or AMPs (in this course, I cover only regular website tracking).
This course is on-demand. You can learn at your own pace and apply new knowledge on your own GTM account.
Your Instructor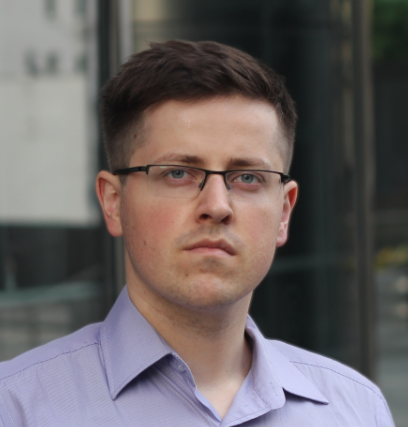 Julius Fedorovicius is the founder of Analytics Mania and GTM community on Facebook. He has accumulated years of working experience with Google Analytics (8+ years) and Google Tag Manager (5+ years) while consulting online businesses. Julius has been actively publishing articles on analyticsmania.com, a blog with more than 100 000 monthly visits, which has been already featured on widely known websites like moz.com or neilpatel.com, also the official Google Analytics Twitter account.
Julius is also running Google Tag Manager workshops where he has already helped hundreds of students to achieve better results. This was one of the reasons that inspired him to launch online GTM courses.
Here's what people are talking in the GTM community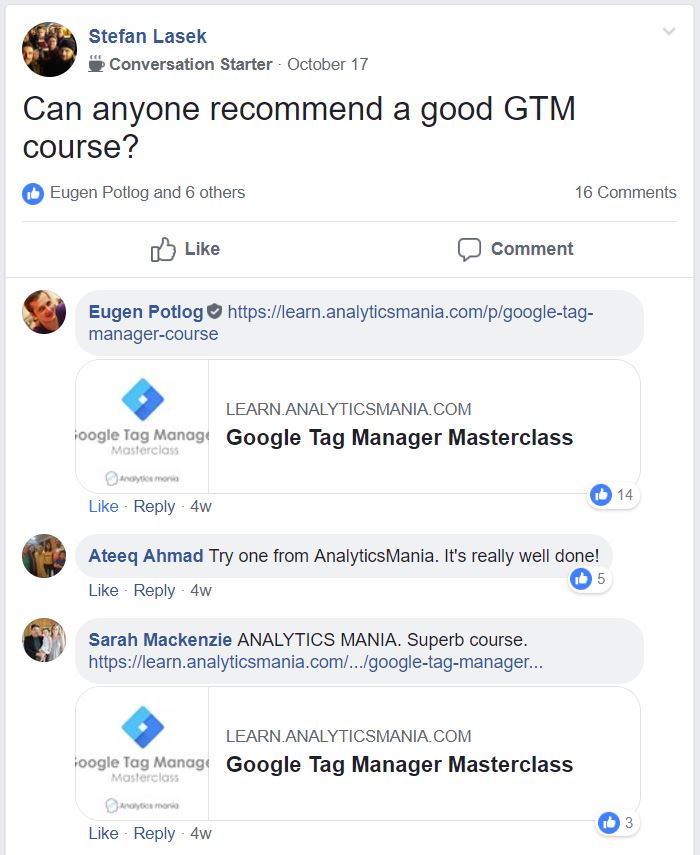 Still not sure whether you should take this course?
Here's the first video from it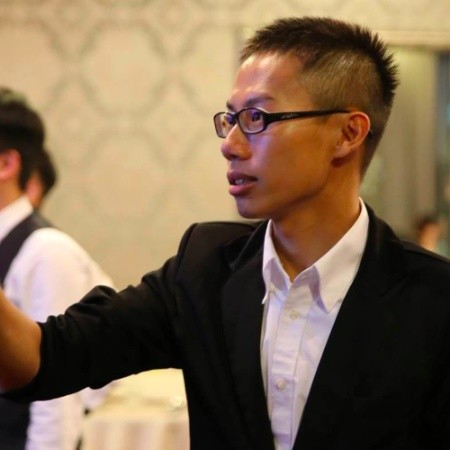 "This course is totally amazing! Actually, before I started the course, I have used GTM for several years and knew most skills in this course, but I never really organized properly when doing my projects. But I am so lucky and take this course, especially the Module 9 about applying GTM in real-life projects, it really saves me. Also, some parts of this courses give me a more complete understanding of the mechanisms inside GTM. Another amazing that Julius did really well is that the course considers several different perspectives including marketer, developer, beginner etc. I am pretty sure this course must be the best online course I have ever had in my life."
- Yen-Jung Cheng, Customer Scientist, The Hut Group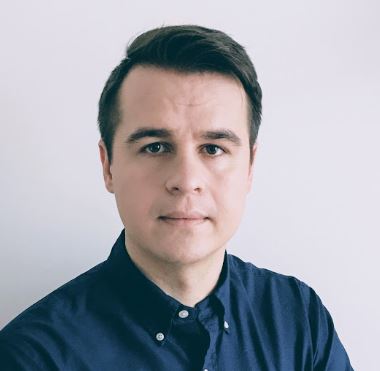 "This is a very in-depth course that helped me take the first step and then dive deeper into more complex GTM topics. After completing it, I took over ~85% of developer's tasks related to web tracking. The structure of the course is very logical and fluent, all lessons are easy to follow. And, most importantly, I could immediately apply new knowledge on my own website. It definitely exceeded my expecations. Worth every penny!"

- Evaldas Mockus, SEO Specialist - Omnisend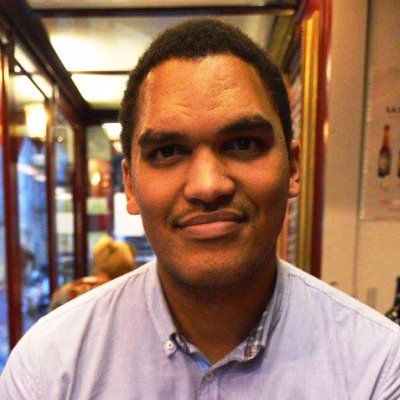 "After taking this course, I can now track website visitors with confidence and see how they engage with my content. This helps me see the bigger picture of what is working and what should be fixed. What I really liked in this course is that even very technical aspects of Google Tag Manager were explained in a simple easy-to-understand manner. Highly recommend!"
- Bernard Meyer, Content Marketing Specialist - Tesonet

Course curriculum
Module 1: Getting started with Google Tag Manager
Take the first step into the GTM world. Learn what Google Tag Manager is and how does it work. You'll be introduced to the GTM interface and what are it key components. Last but not least, you'll learn what are tags, triggers, variables and how are they connected. Topics covered:
What is GTM? How to install it?

GTM account overview. Tags, triggers, variables
Module 2: Setting up your first tag
Your first practical task: install Google Analytics to a website with help of Google Tag Manager and publish those changes live. Topics covered:
Google Analytics page view tracking

Testing tags with preview and debug mode
Module 3: Tracking engagement (part 1)
Learn what auto-event tracking is and why is it so important in tag management. Additional, you'll be able to track clicks of various website elements (thanks to built-in and custom solutions). Topics covered:
What is auto-event tracking and auto-event listeners?

Click tracking

Custom auto-event listeners
Module 4: Data Layer
Data Layer is one of the key elements of Google Tag Manager that is the foundation of a successful tracking implementation. You'll learn why is it so important and how to use in practice. Topics covered:
What is Data Layer? Why is it an essential component of GTM?

Sending data to the Data Layer

Reading and using data from the Data Layer
Module 5: Tracking engagement (part 2)
Revisiting the auto-event tracking features (but this time with the Data Layer in mind). You'll learn a whole bunch of new tracking techniques: scroll tracking, video tracking, timer. What if a particular element appears on the screen? Yup, you will track that too! Topics covered:
Google Tag Manager event tracking framework

Scroll and Video tracking

Tracking when elements appear on the screen

Delaying tags
Module 6: Form tracking
Form submissions usually mean conversions, right? I'll show you a lot of my tricks how to capture successful form submissions and turn them into events in Google Analytics. This module is one of the most demanded lessons among my students. Topics covered:
Form tracking nuances

5 different form tracking methods
Module 7: Conversions, remarketing, tracking pixels
You're not doing your marketing right if you don't measure it. In this module, I'll teach you how to track conversions (important interactions) with Google Analytics, Google ads, and Facebook Pixel! How about retargeting visitors? You'll also learn how to grow remarketing lists with FB pixel and Google Ads (and Google Tag Manager, of course!). Topics covered:
GA goals and Standard Ecommerce tracking. Not Enhanced Ecommerce (because it is too difficult for beginners)

GTM + Google Ads

GTM + Facebook Pixel
Module 8: General Data Protection Regular (GDPR)
Since May 25h, 2018 businesses must get a consent from a visitor (from the European Union) to process his/her personal data (regardless of where your business is located). Web tracking and online marketing are also affected by this regulation therefore you need to adapt your tag management to it. In this module, I'll show you what to do. Topics covered:
What is GDPR?

How to make your GTM tags GDPR-compliant?
Module 9: Applying GTM in real-life projects
Even after learning various GTM tracking techniques, it still might be challenging to apply that knowledge in real-life projects. In this module, I'll share my workflows and tips how to start using Google Tag Manager in new or existing projects (and solutions which can help your team collaborate). Topics covered:
Workspaces and Environments

Working with GTM on a new project

Working with GTM on an existing project

Migrating your tracking codes to Google Tag Manager
Bonus module
This module is optional. It consists of lessons that were not added to any of main modules but are still useful (e.g. cross-domain tracking, tracking single-page websites, etc.), Q&A session recordings, etc.
Frequently Asked Questions
When does the course start and finish?
The course starts now and never ends! It is a completely self-paced online course - you decide when you start and when you finish.
How long does it take to complete the course?
I recommend taking the course over two to four weeks, so you have time to apply the lessons to your own or clients' account. That being said I've seen people complete the course in less than a week and others that spread the lessons over a couple of months.
How do I convince my boss to sponsor me?
In many cases, employers pay for the course. Here are some thoughts:
Your marketing/analytics team will be dramatically less dependent on the IT department
You'll be able to install and manage tracking codes with ease
Your team will become agiler as they will be able to launch new tracking campaigns in no time
Sounds like a good deal, right?
Do I receive a certificate?
Yes, you will receive a course certificate after you have gone through all course material and completed the final challenge.
How long do I have access to the course?
How does lifetime access sound? After enrolling, you have unlimited access to this course for as long as you like - across any and all devices you own.
What if I am unhappy with the course?
We would never want you to be unhappy! If you are unsatisfied with your purchase, contact us in the first 30 days and we will give you a full refund.
What are the requirements to take this course?
To get the most out of this course, it is highly recommended to have at least some Google Analytics and Google Ads basics. Facebook Pixel basics also would be nice. In this course, I do short introductions to all these 3 tools but that is definitely not enough if you have never used them before.

Speaking of technical requirements, you should have a Google Chrome browser installed (because there are several extensions you will need to use during the course) and an internet connection, of course.
Do I need to have my own website during practices in this course?
No. This course provides a sandbox website where you will learn how to track particular interactions. If you have your own website, that's also good. You can practice there.
Does the price of this course include VAT?
No, the price you see on this page is without the Value Added Tax (VAT), therefore, the final price might increase on the checkout page.
Have more questions?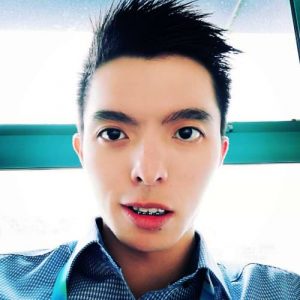 "Just a week ago, I had zero knowledge about GTM. Fast forward another week and I have finished this course's digestible info and I have implemented most of the trackings I learned on my company's website! I am not only tracking pageviews but file downloads, video plays, form submissions, and scroll tracking! Thanks a lot for this course, it is really wonderful!"
- Roy Chua Yi Cheng, Digital Marketing Associate – Validus Capital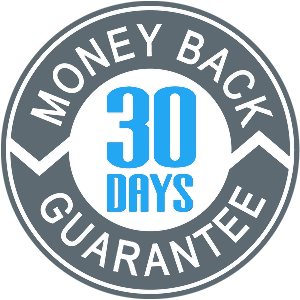 30-day money back guarantee
If you complete this Google Tag Manager course and still don't understand Google Tag Manager, email me for a refund.
No questions asked.